WILD WOMAN by Pamela Wasabi
Hi there!
Pamela Wasabi here. I'm raising funds to self-publish my third book, Returning to the Wild Woman.
I've been working on this project for the last two years. I've dedicated my time to learning, experiencing, feeling, writing, and delivering the wisdom I have discovered through my studies in the psychology of eating and Eastern philosophies. I have hosted lectures in a dozen different venues around Miami and online since 2018. I've also opened a transformational coaching practice, helping women understand and heal their relationship with food, and I have been using my social channels to share the writings from the book to inspire and empower women to strengthen their self-love.

GO TO THE FUNDING CAMPAIGN BY CLICKING HERE!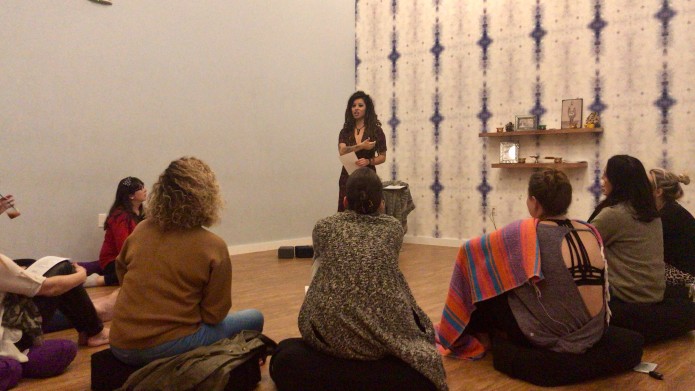 This book is based on what I call the "Wild Woman Philosophy," which is a way of seeing and living life based on the principle of honoring the ever-creative feminine energy that resides in all of us. Through this book, I invite the reader to awaken their Divine Feminine from the oppression and violence experienced by the ego-mind across centuries, as it has wreaked havoc on our relationships with ourselves, our bodies, and our emotions. Returning to the Wild Woman focuses on one specific theme: helping women heal and transform food issues, body-image issues, and eating disorders. I intend to connect you with your Wild Woman, this innate transformative power that is key to our liberation.
The funds from this campaign will be distributed among the following expenses:
3rd and final edit to the book $1000
Book cover design $400
Book printing and initial round of copies $1500-$2500
GO TO THE FUNDING CAMPAIGN BY CLICKING HERE!